Meet Terra
---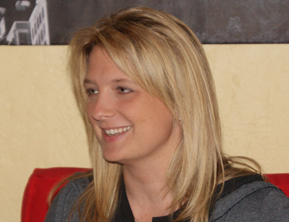 Terra Spero
Ceo / co-Founder
Terra Spero is the co-founder and CEO of RealTime Marketing Group, a boutique digital media agency that focuses on leveraging social media to amplify businesses' current marketing and increase revenue. Spero is backed by a team of social media strategists and developers who collectively manage a social reach of 15 Million users on a monthly basis.
Spero's passion for relationship development and focus on results have been responsible for the firm's exponential growth. Her experience, coupled with enthusiasm and incredibly successful campaign integrations, has positioned Spero as an industry thought leader. This has resulted in Spero being a featured speaker at both local and national conferences including the Social Media Strategies Summit, the International Downtown Association, DMA, FFEA, IFEA as well as collaborating as a Social Media Expert for classes at Florida Atlantic University. She has conducted workshops for many organizations, a few of which include Simmons Bedding, U.S. Bank, Keds, JM Smucker Company, Big Y Foods, the Department of Defense, PayPal, AARP, Wet 'n Wild Orlando, COSTCO, CVS, and the USGA. Spero was also nominated as a Mobile Woman to Watch, has been featured as a Florida Trendsetter for her work in social media, and was named the Business Person of the Year in Delray Beach, Florida in 2016.
Terra is proud of the success that RealTime Marketing Group has achieved and even more proud of her two sons, Zachary and Jackson…who, thanks to their mother's career, have embarrassing baby videos with over a half million views on YouTube.



---
Meet Tom
---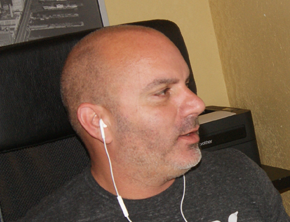 Tom Spero
Co-Founder & Comic Relief
Tom Spero is managing partner at RealTime Marketing Group. In addition to his extensive background in organizational management he can quote Yankee statistics faster than they can be posted in a status update. When not on linkedin, or at jiu jitsu, Spero can be found meticulously mowing his lawn on his 'had-to-have' riding mower.



---
Meet Irin
---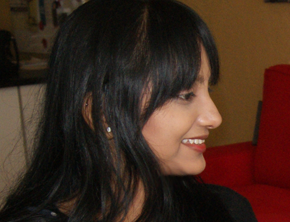 Irin Akter
Creative Director
Irin is a creative spirit who always has her iPod in one hand and Post-Its in the other. She has a passion for anything and everything design related. She also loves to learn about other cultures. You'll probably find her listening to K-Pop or watching K-Dramas, two things she's completely obsessed with. Irin feels that social media is a great way to rekindle connections with old friends and learn more about new ones. And besides, she needs somewhere to show off her latest projects!


---
Meet Shawn
---
Marketing Coordinator
Shawn started working at RealTime in 2015. He is the resident comic book genius, MTG player, and all around nerd who can write. Shawn eats, sleeps, and breathes all things pop culture. When he's not at work, you'll catch him training or teaching jiu jitsu…did we mention he is a black belt and a world champion…don't worry, if you forget he will remind you.
---
Meet Renee
---
 Marketing Coordinator
Renee started working at RealTime in 2014. She is the grammar queen and editor in chief. Renee has been writing since she was old enough to put a pencil to paper…that's how it actually worked before computers. Fun fact…she grew up with Terra and has more knowledge on her childhood then most people on this planet.
---